In Septemper 2022, Ha Nam Province organized The 10th Football Tournament between Union of Industrial Parks. Taniguchi football women team participated with friendly sprits and targeted to join in the final round.
In Septemper 2022, Taniguchi women football team participated in "The 10th Football Tournament between Union of Industrial Parks of Ha Nam Province".
Last 2 years, Taniguchi team participated in this football tournament and got the third prize. It's big happiness of Taniguchi because this was the first time Taniguchi has participated in the big tournament.
This year Taniguchi team has an opportunity to meet very strong competitives. However, Taniguchi has target to change the color of medal. We have practised a lot. The board of Direct has supported the team, created the working condition, arraged the time for team to practise with other football teams in Dong Van Indutrial Parks. Therefore, this year, Taniguchi has prepared carefully, joined in the tournament with the highest sprits and friendship.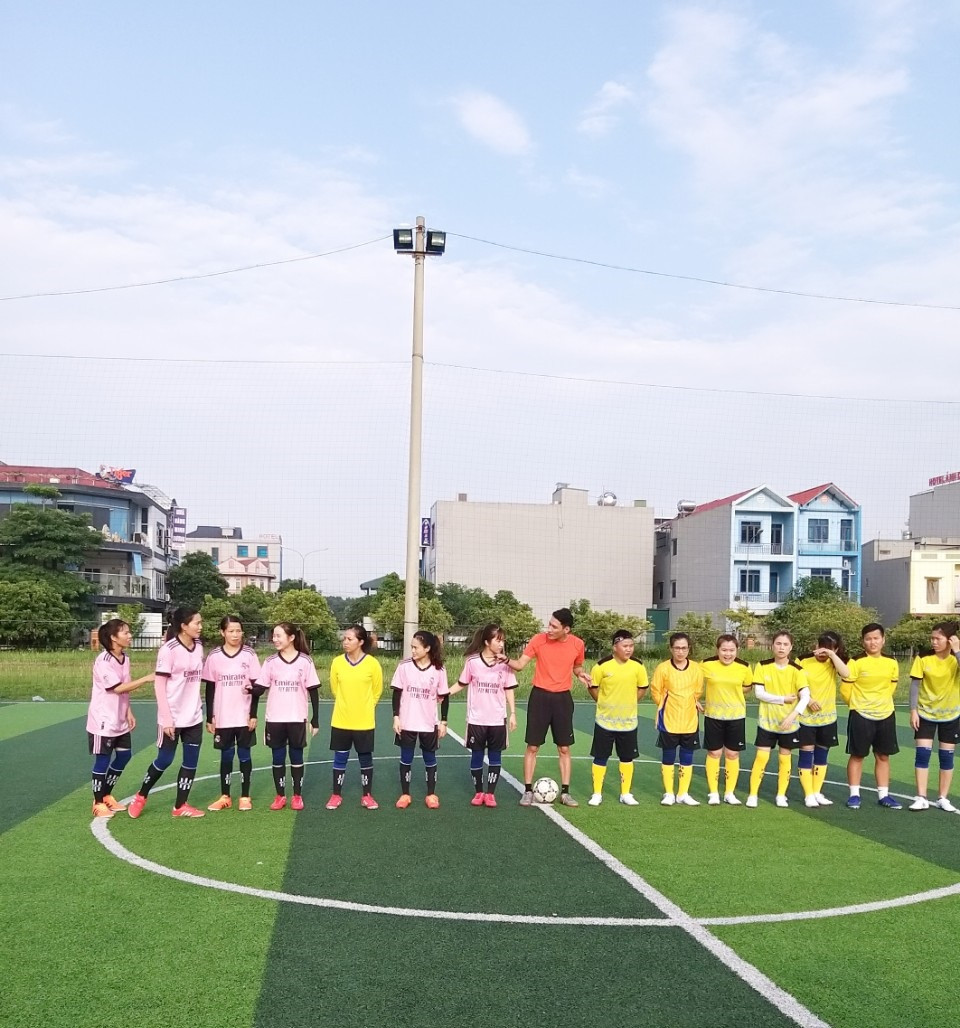 Taniguchi team faced to Yokowo team
The final result is Taniguchi team won the 3rd prize, Taniguchi won 2 matches and only stopped the way to final game when facing with the very strong team- Honda lock, the candiate for the championship.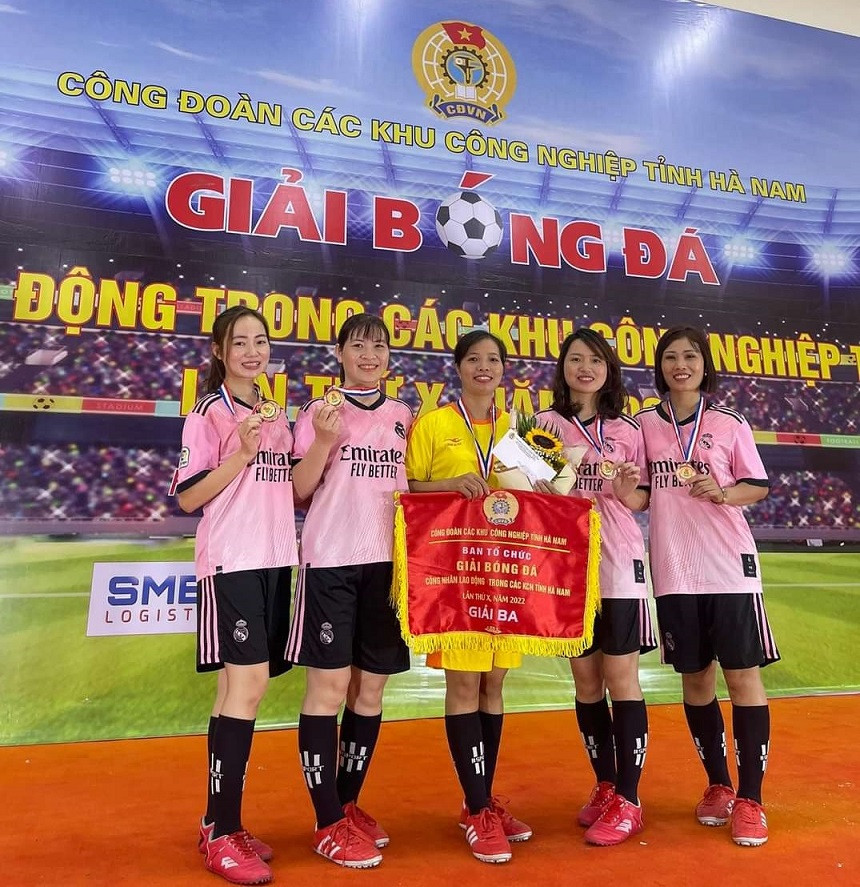 Taniguchi team won the bronze medal